So it's E3 week, so Bill Abner and crew are all out at E3. Next year, I'm going to try to join them but for now it means that there's no Cracked LCD for this week. Next week, we're doing the first-ever published BATTLES OF WESTEROS review and the week after that will be my love letter to Small Box Games. I've got an interview with Jim Bailey of Grindhouse Games in the works along with reviews for a couple of Victory Point Games and maybe I'll finally get around to writing up HORUS HERESY after that. But oh, wait...I just got an early copy of DEFENDERS OF THE REALM on the doorstep...
On the video games front, SIN & PUNISHMENT: STAR SUCCESSOR is the next big review but I'm also doing the XBLA version of RISK with the cats and all that.
But for now, check out Gameshark's E3 coverage.
You know, it got me thinking...what if E3 were a tabletop gaming event? That sounds like a call for a very special Cracked LCD Countdown!
1) It would be held in an Econo-lodge just off I-75, somewhere outside of Macon, Georgia.
2) Attendence would be even more exclusive than E3. Attendees would be carefully screened by a committee including Alan Moon and his inner circle and all would be required to both cite the exact number of hairs in Frank Branham's beard and produce evidence of having actually played DIE MACHER sometime before 1995.
3) At the Fantasy Flight Games press event, Christian Petersen would take the stage and it would be revealed at last that he is actually the Monopoly Man. He would light a cigar with a hundred dollar bill before announcing the 2010-2011 FFG lineup, which include a Terrinoth-themed reprint of ROADS AND BOATS and a previously unannounced title in which every single component including the rulebook, board, and box are made of cheap Chinese plastic.
4) The Rio Grande Games press event would consist of a shy, nervous man holding up games while Jay Tummelson describes each as "the next PUERTO RICO, but without all the slavery".
5) The Days of Wonder press event would almost certainly include Eric Hautemont with a headset microphone and a cascade of Powerpoint presentations reminding the audience that they publish TICKET TO RIDE. Speculation continues as to win TICKET TO RIDE: AUSCHWITZ will be announced.
6) Musical guests at E3 included Eminem, Method Man and Redman, Jane's Addiction, and Soundgarden. At this event, it'd be Loreena McKennit, Weird Al Yankovic, and somebody's wife/daughter/sister/girlfriend singing an assortment of showtune favorites.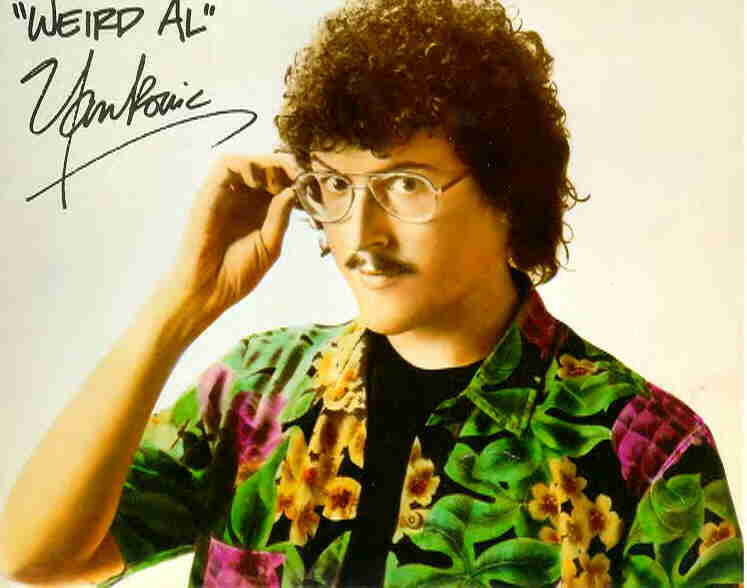 7) Booth babes would also be wives/daughters/sisters/girlfriends and the weight ratio comparing them to E3 booth babes would be about 3:1. And still the boys line up.
8) A new board gaming concept that would involve players having to stand up and move around would be laughed out of existence.
9) Bright lights and loud sounds in the exhibit hall would be discouraged so as to not break the concentration of folks looking at the new board games, and also so as to not to irritate any of the assorted ailments and conditions that affect board gamers.
10) About 100 people including exhibitors would attend.
---
Michael is a member of the Fortress: Ameritrash staff, and a regular columnist for Gameshark.