Some new investigators... At some point, I'll add the Personal Stories and backstories for more of them, but for now, Quentin Matheson is the only one who's got all of that. So far, from the ones I've played (which is most of them), Quentin and Fanny are my favorites. I really like Fanny's Ally function, in particular.
Monterey Jack has always seemed like kind of a boring character to me, so there's also my update of him included, as well as the more direct version of Indiana Jones.
I just realized looking through these together that I didn't create any 3/7 or 7/3 Sanity/Stamina characters (not counting Monterey Jack). From the official investigators, some of my favorite ones are 3/7, but I guess from a design standpoint, I have a hard time committing someone to that, knowing that it can be particularly tricky to play those characters. Anyway, at least one of these investigators should probably have a 3/7 or 7/3.
(Right-click and View Image or Open In New Tab to see full-size image.)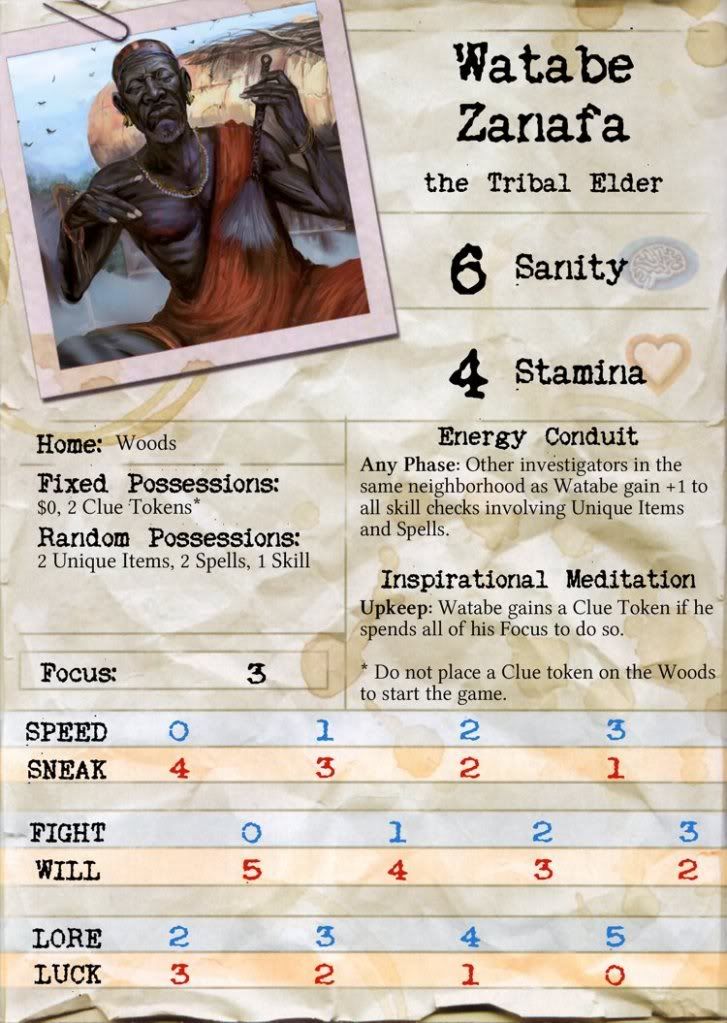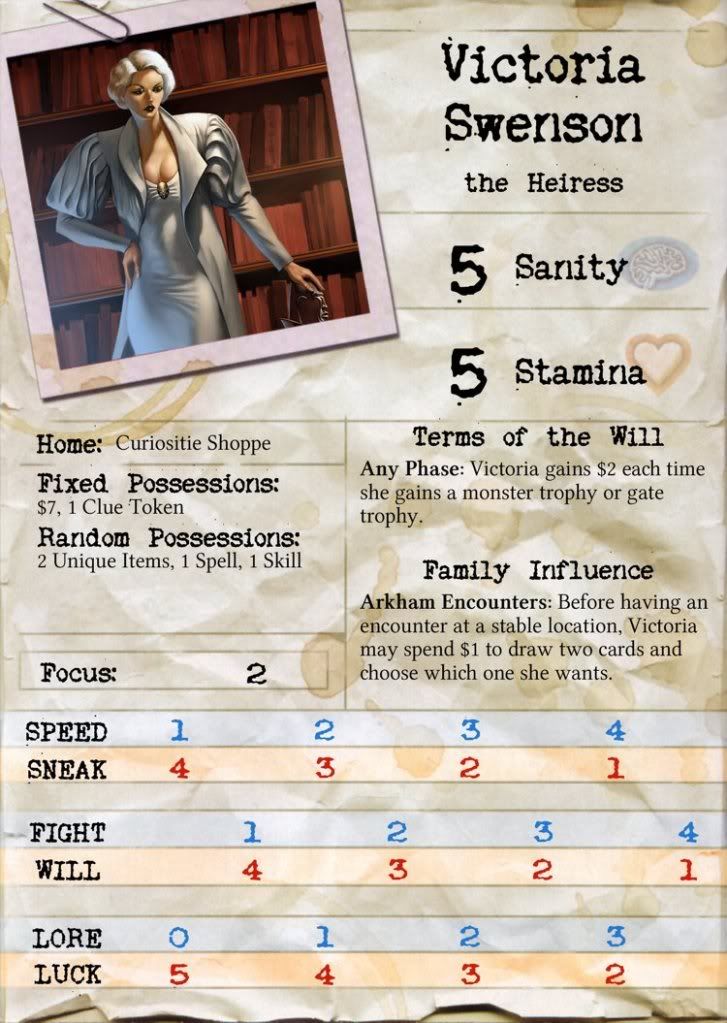 Part 1: The GOOs
Part 2: Karma
Part 3: Unsung Heroes
Part 4: Clue Cards