Following up on my Indiana Jones character from Part 5, here is a full scenario to use him with. I think Indiana Jones makes for a good variant addition to the AH world, because he fits the time frame, is involved with supernatural things, and has a great sense of adventure and character and many unusual encounters.
I have not tried this out yet, so it's more theoretical than anything at this point, but I think it might work well. I also updated the Indiana Jones character sheet to include his ophidiophobia. I figured it wasn't enough to include snakes in the scenario... Indy should have a particular problem with them.
And in true IJ franchise fashion, I'm already working on a sequel...
(To view full-size, right-click and select View Image or Open in New Tab.)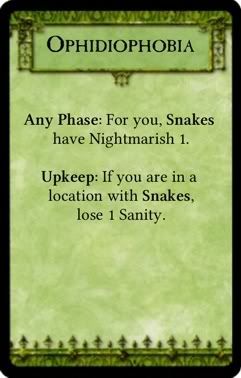 Part 1: The GOOs
Part 2: Karma
Part 3: Unsung Heroes
Part 4: Clue Cards
Part 5: Investigators