A follow-up to the last installment... The first Indiana Jones scenario turned out to be a really good time when I tried it out so I expanded it into a campaign. Haven't played through the rest of it yet, but it was fun to put everything together. Twenty years from now I'll make a 4th scenario...
Here's all the stuff: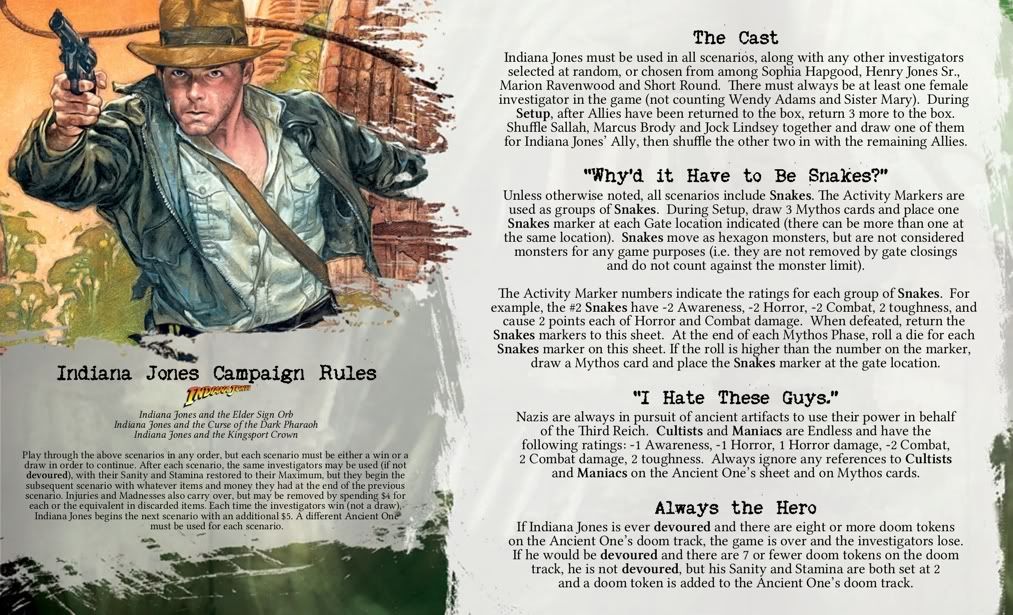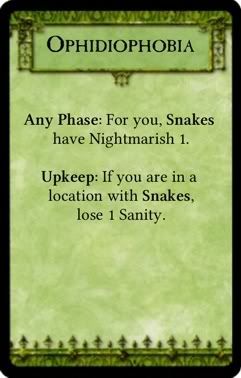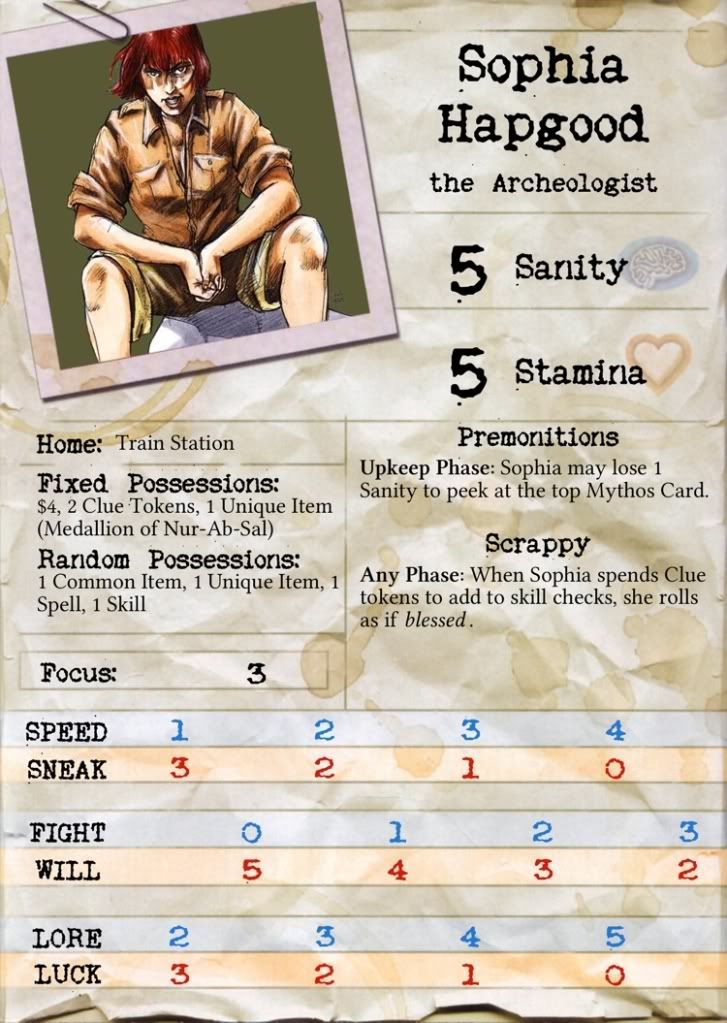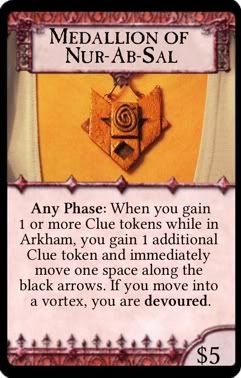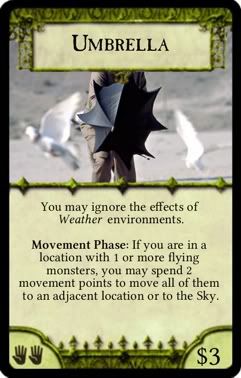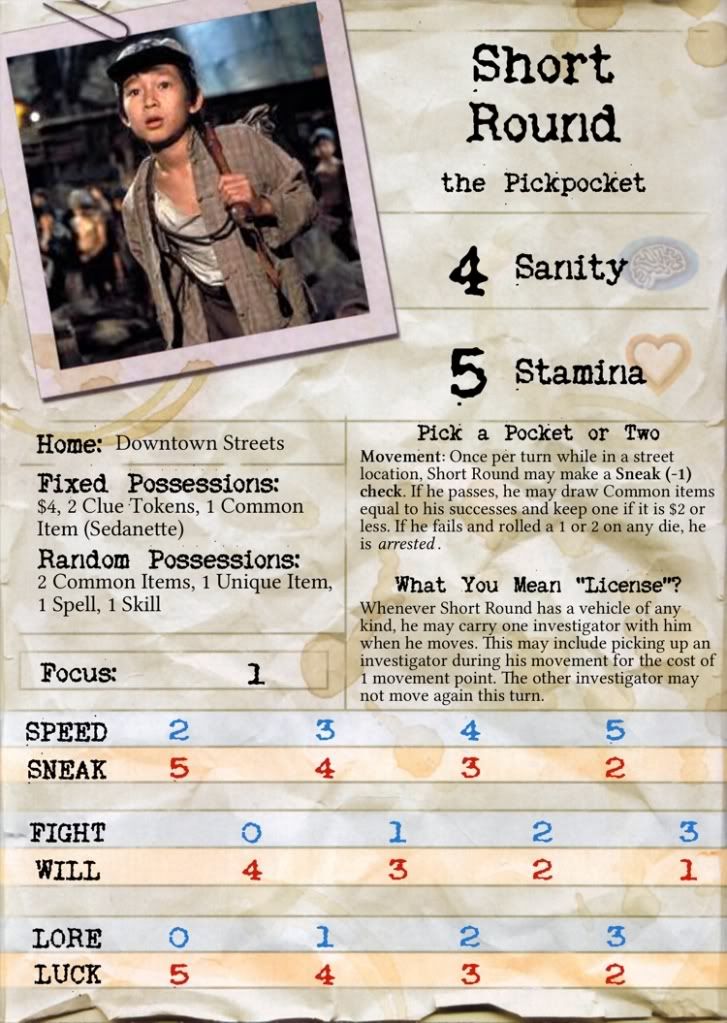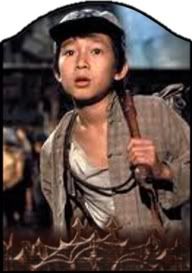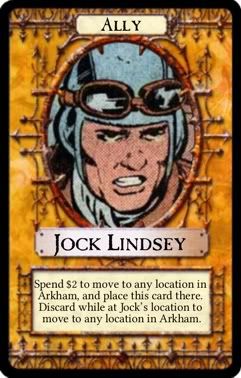 If you don't want to use the Activity Markers as Snakes...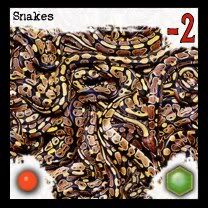 Part 1: The GOOs
Part 2: Karma
Part 3: Unsung Heroes
Part 4: Clue Cards
Part 5: Investigators